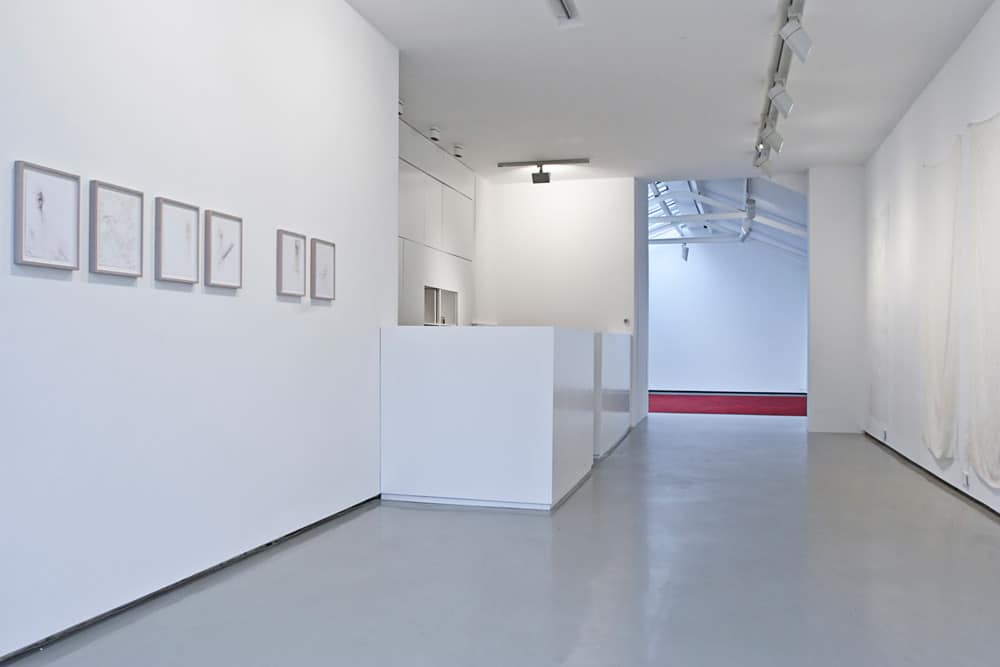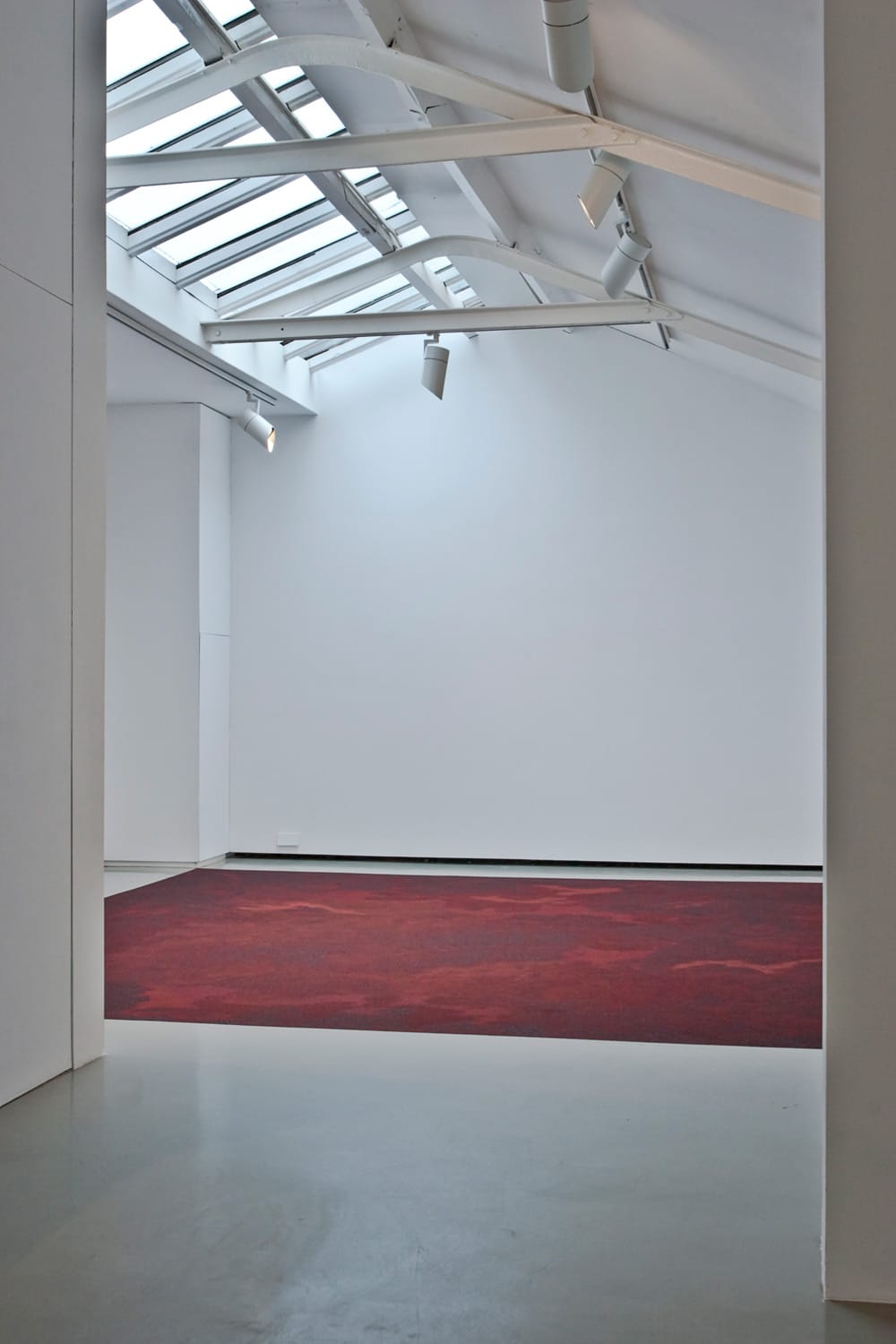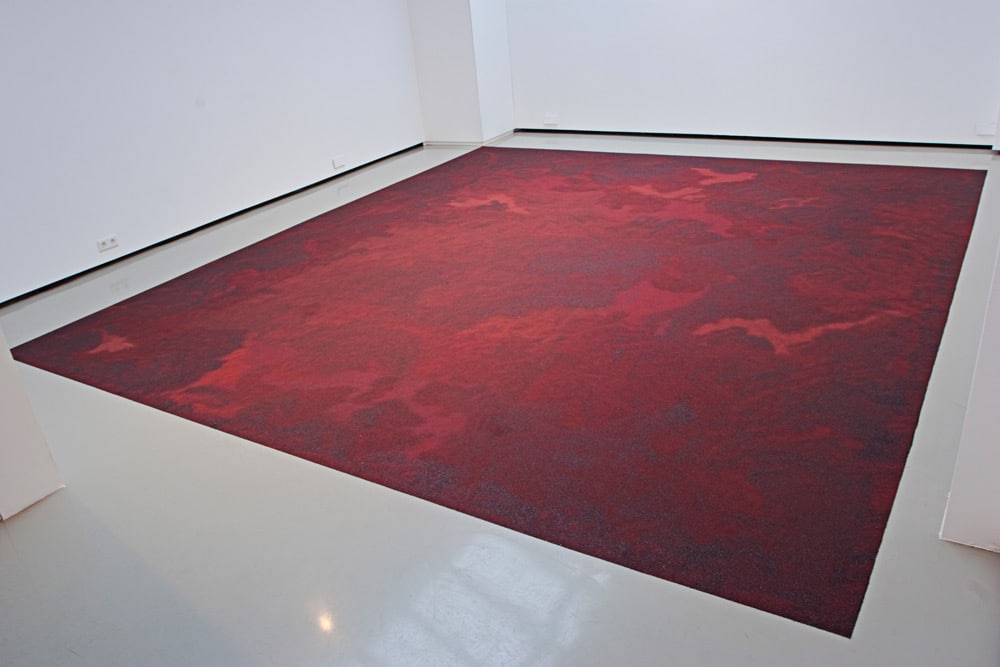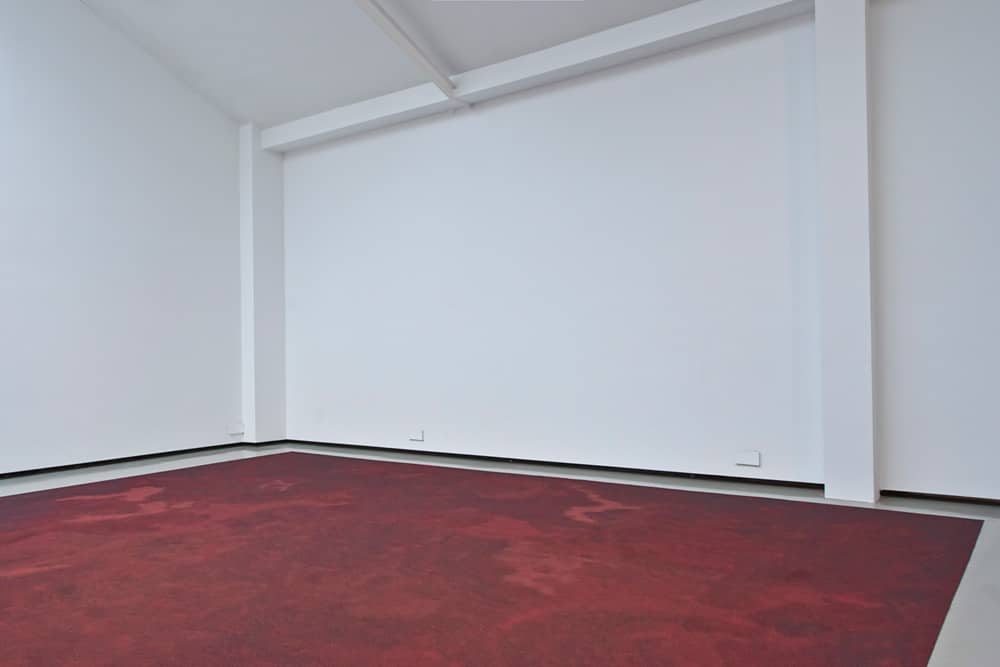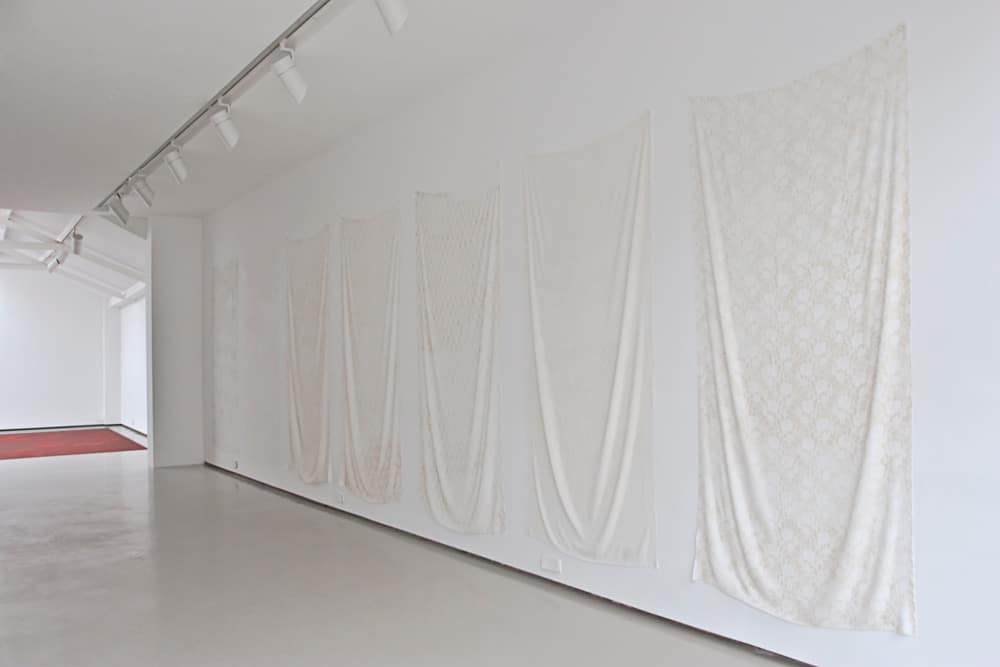 Galerie Gabriel Rolt
2010
Ideas of time, memory, materiality inhabit the works of 'Traces', Jodie Carey's first solo exhibition at Galerie Gabriel Rolt. Her customary materials – such as ash, paracetamol, blood, cement – are reduced to their simplest form: a powder or dust. These are then used as pigments in works that offer a restrained and poetic expression. Stripping back the theatrical and decorative aspects that have previously adorned Carey's sculptures, the works in 'Traces' continue the artist's exploration of life's fragility and its brevity, as well as the resonance and meaning that materials can evoke in sculpture.
'Untitled (Lace)' is a collection of fabric works hanging from the walls. The material is elegant chiffon, which has been tattooed with bone. The delicate weave of the fabric and Carey's markings uniquely distinguish each curtain. There is a tranquility and grace in the material's motion; its softness and the muted colours evoke ageing skin and allude to old net curtains. The details create an atmosphere of absence; Carey instills that sense of history, an aura which objects can gather. A series of ash imprints, beside the drapes, continues this mood of ghostly transference. Marking the walls directly, nuances of colour and texture are created out of this lowly material.
In sharp contrast comes 'Untitled (Blood Dust)'. More dominant, physical, it is a vast rectangle of deep, dense red cloaking the floor. Its edges are precisely defined, allowing the viewer only a narrow border with which to circumnavigate the work. In this colour field, there are abstract, formal connotations, as well as associations to artists like Carl Andre, Felix Gonzalez-Torres. The use of blood – which has been dried and ground before being spread on the floor – makes for a meditation on the body; here being, laid bare, the actual stuff of life. Carey often explores the difficulties and contradictions of building works of art that are beautiful and seductive out of provocative materials; ones which have often uncomfortable or ugly connotations. Here, the blood achieves luxuriousness in its extraordinary range of shade and hue.
This more restrained direction in Carey's practice is by no means a negation of her previous works; rather it is a method of stripping it back in order to locate the essentials of material and mood.