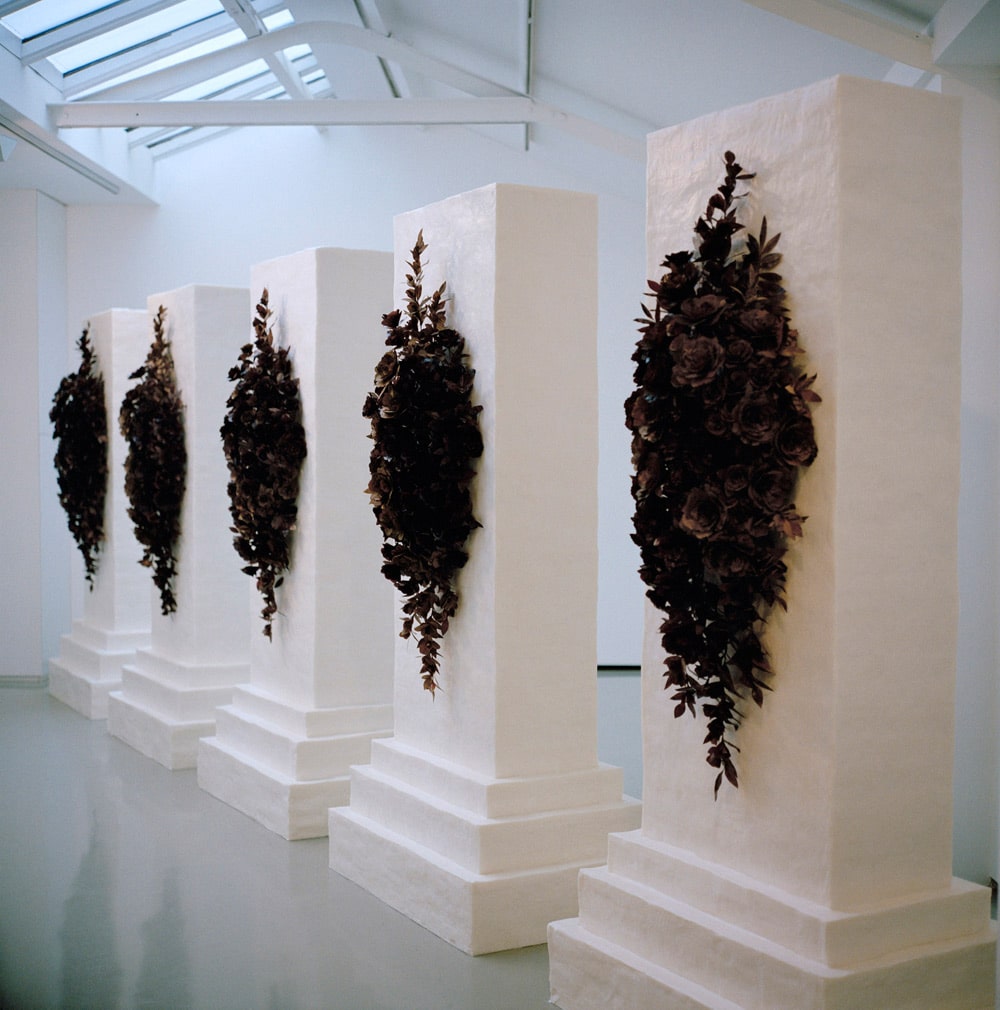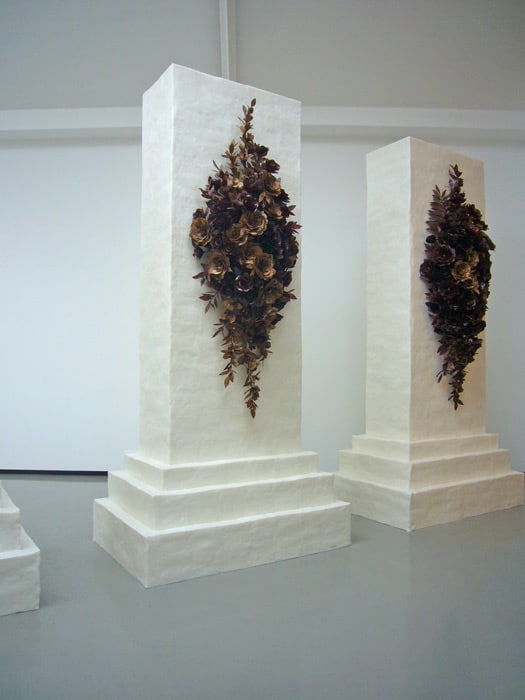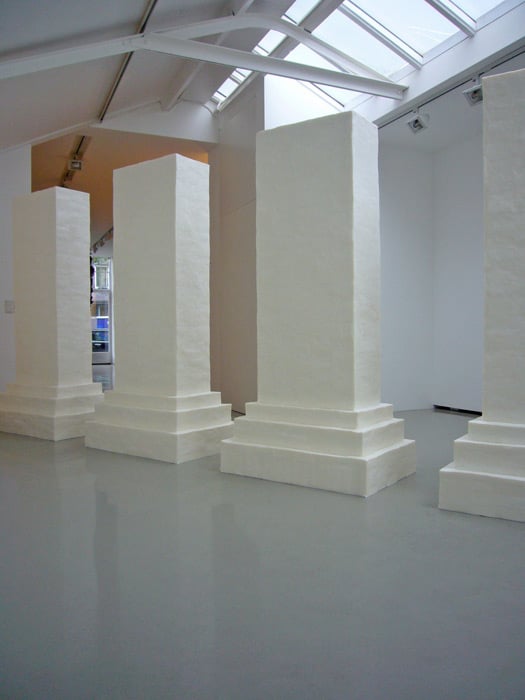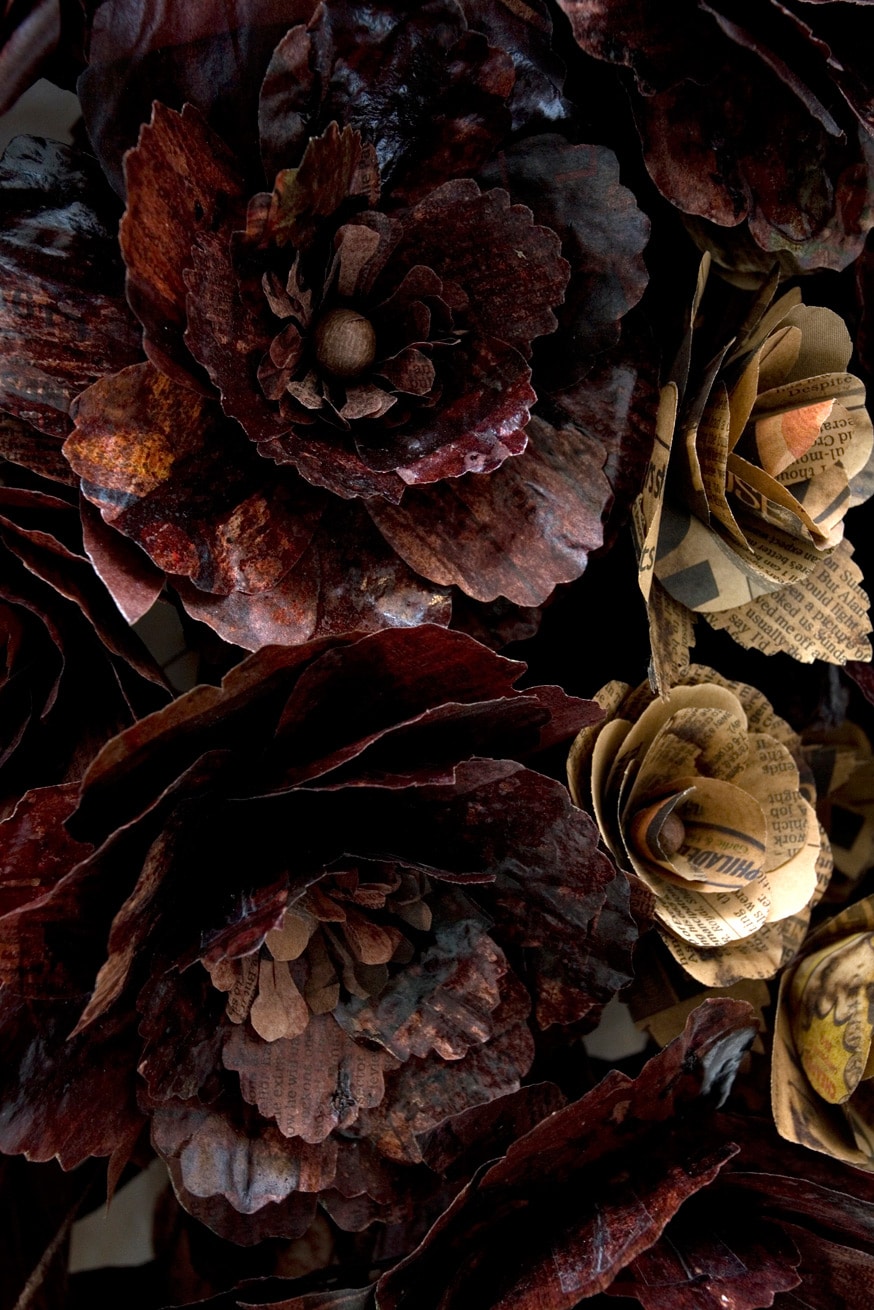 Galerie Gabriel Rolt
2007
Jodie Carey creates ceremonial objects made from mundane materials in which the quality of craftsmanship is displayed. Her installations draw us in with their familiar iconography but when taking a closer look we are being confronted with issues of ritual, artifice and mortality in contemporary Western society.
At Galerie Gabriel Rolt she will show an installation of memorial slabs (height approx. 2.5 metres) adorned with wreaths and creeping ivy made from cut newspaper stained with blood, coffee and tea. At once political and personal, it marks Carey's increasingly universal treatment of the modern malaise, broadening her earlier focus on the ceremonious ostentation of Middle England.
Another recent work is 'Untitled Monument" (2007), a 3 metre high ''cenotaph'' made from 2,000 bones individually cast in plaster and decorated with handcrafted sugar-paste flowers and ivy. According to Carey traditional memorials have an opposite effect: "There is a perversity in that once you commemorate something, it is far easier to walk away. It's not lest we forget, it's more lest we remember."
Spectacular are the three 2.5 metre baroque-inspired chandeliers (Untitled, 2006), made of vacuum dust rolled into tiny balls and then fixed to curved wire frames. Carey: "Hoover dust is the detritus of everyday life. If you die tomorrow, all that would be left of you would be in your Hoover."